Love handles. Muffin top. Saddle bags. Cellulite. Do you feel like no matter how hard you work out or how clean you eat, these stubborn stored fat deposits are hard to get rid of?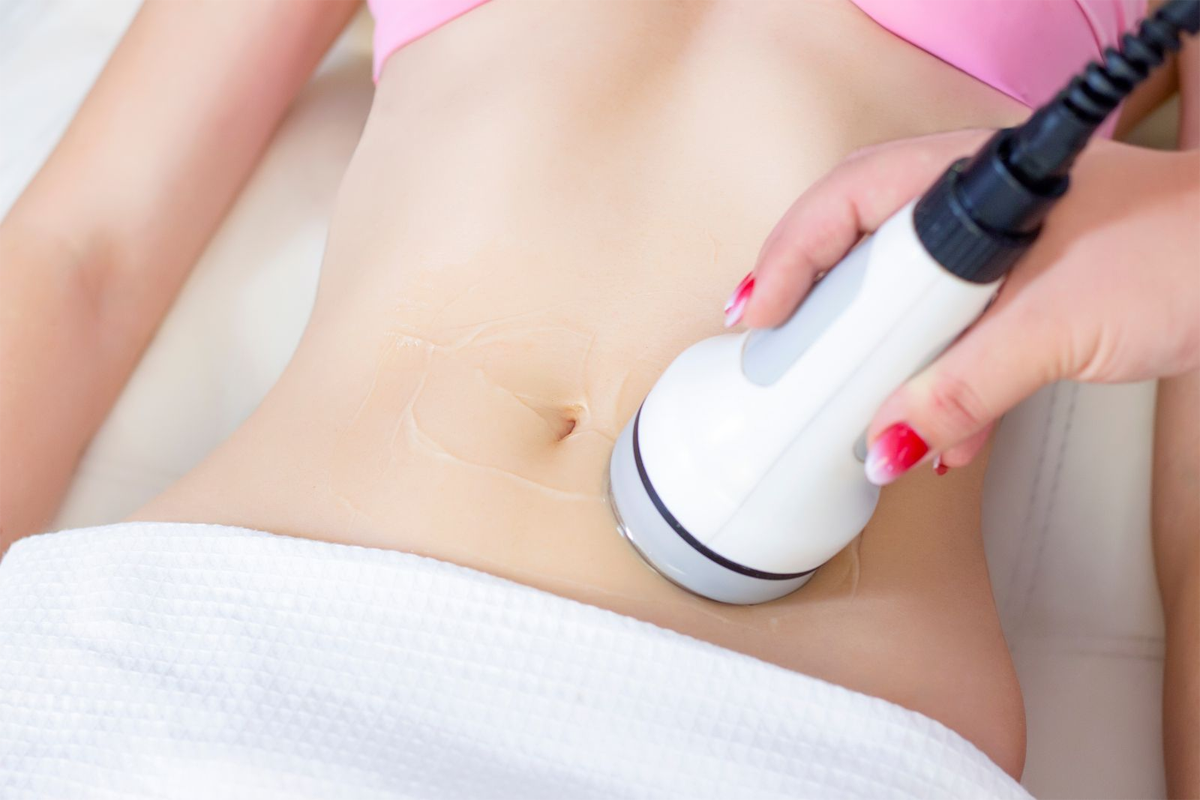 Our Body Sculpting Services are non-surgical treatments for suborn fat areas on the body.
Body sculpting is the process of destroying fat cells with extreme temperatures, sonic vibrations, or acid injections to help the body flush them out of pesky areas. Most treatments can be done through non-invasive procedures that come with little to no side effects. 
There are five different types of body sculpting treatments to choose from. While you may get similar results with each type, these methods can look and feel vastly different. 
The most common forms of body sculpting are:
Cryolipolysis aka Cool Sculpting 

Laser fat reduction

Ultrasound fat reduction

Deoxycholic acid injections

Muscle stimulation
**Notice: RN Lily or Dr Gina will provide these services or training by appt only. 
Areas of the body that may respond well to body sculpting:
Abdomen

Waist & Flanks

Butt

Thighs

Arms

Hips

Knees

Chin
How Many Sessions Will I Need?
Most clients achieve their desired outcome after six sessions performed once a week. Maintenance sessions are recommended every 3-4 months to maintain results.
Additional body sculpting sessions are safe to continue without taking a break, if you are looking for further improvements.
How Long Is A Body Sculpting Session?
The average body sculpting treatment time is 30-60 minutes, depending upon the size and number of treatment areas.
How Much Does A Body Sculpting Session Cost?
Our Body Sculpting Session Cost $125 per session. You can buy multiple sessions at once. We do run specials regularly, so keep a look out for these discounted sessions. 
How Long Will Results Last?
Results are long-lasting. However, your body will continue to age from its new point of improvement.

How Quickly Will I See Results?
Some patients see immediate fat and cellulite improvements after the first body sculpting treatment. Skin tightening effects take more time to present. You'll see gradual improvements — like softer, smoother skin — in the treatment area following the first few sessions.
Results will continue to improve several months after your final body sculpting session because it takes time for collagen production to complete and your lymphatic system to eliminate destroyed fat cells.
What Are The Benefits?
Body Sculpting is an incredible alternative to liposuction and extreme exercise or dieting. Here's why:
No incisions, discomfort or downtime

Tightens, tones and lifts the skin

Reduces dimpled skin

Improves the appearance of cellulite

Improves overall body contour

Effective for all skin tones

Long-lasting results
What Does Body Sculpting Feel Like? Does It Hurt?
For most patients, body sculpting feels like a warm, deep tissue massage. During a body sculpting session, you will feel the skin warm and a mild suction as the radiofrequency and vacuum pressure work to smooth out unwanted fat pockets.
What About Post-Treatment Care?
There is zero downtime after your Flirt body sculpting sessions. Typically patients will experience warmth and redness in the treated area which will subside after a few hours. However, you can get back to your regular activities immediately post treatment.
We recommend keeping your skin hydrated after your body sculpting session. Drink plenty of water, use good moisturizer on the treatment area,  and reduce your alcohol intake.
Who Is A Good Candidate for Body Sculpting?
Body sculpting is the ideal treatment for both men and women who want to get rid of pesky fat areas that don't respond to exercise or diet in a matter of weeks. It is designed for fat loss, not weight loss. Good candidates for body sculpting are:
People who exercise and have a healthy diet but can't get rid of stubborn fat areas — like belly fat, love handles or back fat.  Overall good health, stable weight and a BMI of 30 or lower are great candidates.
Are you within 10-20 pounds of your ideal weight? Eliminating stubborn fat will help you inch closer (or lose inches) to your goal.
Body sculpting is safe and effective for people of all skin types, including darker skin.
Who Is Not A Good Candidate?
Obese people who want to lose weight

People with loose skin looking for a solution

People who have previously had liposuction
* Disclaimer: Flirt Beauty will not perform body sculpting on pregnant women or individuals with a pacemaker. Treatments will also not be administered to areas where there is active cancer, inflammatory lesions, or infections.
**Notice: RN Lily or Dr Gina will provide these services or training by appt only.