Hyaluronic Pen Infusion by RN 
Hyaluron Pen Services offered @Flirt3DBrows by RN.
Flirt 3D Brows partners with both RNs/MDs to host Botox & Lip Filler Monthly events at her salon for a discounted price and all work is performed by either an RN or MD. Please call or text 562.455.3970 for more information on all the medical beauty services offered and to find out when the next event is scheduled.

What are Hyaluronic Infusions?
Hyaluronic Infusions is when Hyaluronic Acid is inserted into the skin, similar to the Hyaluronic Acid you already have in your body. The longevity however is absolutely different. The natural Hyaluronic Acid found in the human body has a short life span (usually 3-5 days long).
When we use the infusion technique, it can last for months. The substance still is removed for the body through a natural degradation process, it is just a slower process, which allows the Hyaluronic Acid Infusion to retain the water inside the skin.


Our trained professionals (not students) use a pen that has a special piston with a spring which helps to infuse the filler quickly; the pain is minimal and there is low risk of bruising or swelling in the Infused areas.
The microscopic hole allows biorevitalizants and cocktails to be injected under the skin. It is twice as small in diameter as the needle used for injections. While administering cosmetic substances by the pen, the products are absorbed and distributed under the skin much better in comparison with simple injections made by a basic needle.
The system of an injection-free administration of fillers, biorevitalizants and meso-cocktails will not only provide your skin with freshness and youth, but it will also provide comfort during the process of the treatment. You will eliminate post-injection complications such as severe bruising compared to other methods. The infusion process is an optimal solution for clients with sensitive skin, especially those that are more likely to get scars and hematomas.
What does Hyaluronic Acid treat?
These infusions help plump lips; reduce smile lines, wrinkles, frown lines and chin creases. Biorevitalization/Mesotherapy can treat other areas of the face.
For optimum results, we recommend a course of 4-6 treatments for best results! Once you complete the series of treatments, the results can last up to 18 months. Ask about multi-treatment deals.

HA is a natural sugar found in the human body, Hyaluronic Acid is the most hydrating substance in the world. It's primary function is to attract water and keep the skin hydrated, plump and youthful. The human body creates Hyaluronic Acid naturally, so it is impossible to be allergic to it.
As we age, our body decreases the amount of HA produced as well as collagen fibers. This decrease causes our body to look older, resulting in loss of hydration and elasticity; therefore wrinkles form and the skin begins to sag. By adding HA into the skin we revive the collagen and promote a fresher, plumper look. Hyaluronic Acid is also the main structural element of connective tissue.
How long do results last?
Results last 3-6 months depending on how quickly your body metabolizes the HA Infusion.
Is this like Botox?
No, Botox is not a filler nor is it ever injected into the lips. Botox is used to temporarily cut off nerve signals to muscles, limiting the movement of said muscle and smoothing out the wrinkles. The HA Pen delivers a low viscosity filler into the lips for volume, or into the facial skin for wrinkle reduction.
What's the difference between the Hyaluron Pen and other fillers?
First and foremost other fillers are injected into the subcutaneous tissue of the skin using a needle. That is not the case with the HA Pen. The special device we use launches the fillers into the skin through pressure and then the HA spreads to the epidermis and dermis.
Is there a risk of occlusion?
The HA pen inserts the Hyaluronic Acid compound into the upper dermal layers of the skin. The risk of going too deep, or the likelihood of puncturing a blood vessel is virtually impossible as no sharp needle tip is used. As you know, there are risks with anything, that's why proper training is so important. If you have any questions, feel free to ask one of our professionals. 
Can I get this treatment if I already have a lip filler?
Yes you can! We recommend that you wait 30 days if you recently had it done for best results.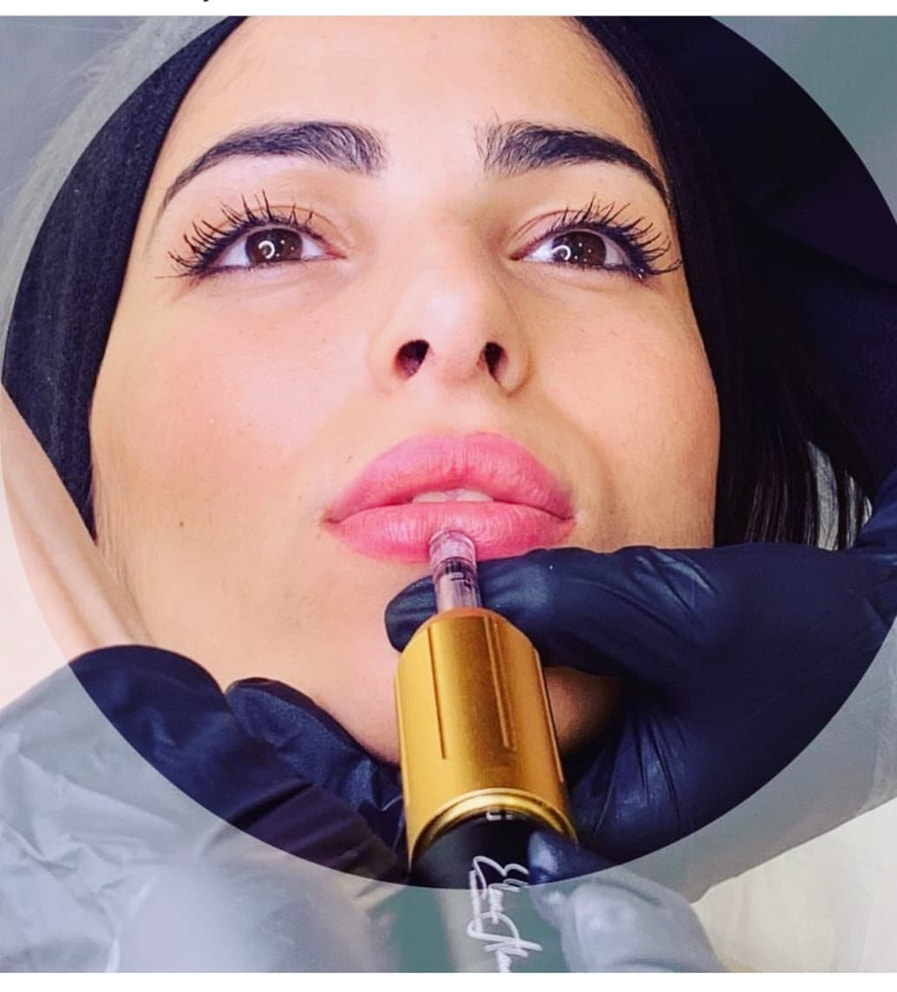 ​

Application Process:
The application process is relaxing, just like receiving a spa service. You will lie back on a plush table and you can relax your eyes closed the entire time. The application is easy to do and is less invasive to people with sensitive skin. Always disclose any allergies before your treatment. The service generally takes between 60 to 120 minutes. 
Before your Appointment:
Remove all makeup

Avoid caffeine and any other stimulants

Disclose any allergies
What Happens If I Need To Cancel My Appointment?
If you need to cancel your appointment, we simply request that you do so at least 24 hours in advance. If you do not cancel within 24 hours of your appointment, you will be considered a no-show for that appointment. By not canceling or rescheduling your appointment, you forfeit your deposit. If you need to cancel during non-business hours, feel free to leave a message on the salon's voicemail.
Hyaluronic Goals
We are so excited for your new beginning!